Windows Internet Explorer 9

As amazing as the web is, its potential is immeasurably greater. Internet Explorer 9 was designed to let that potential shine through. Click below to see how a more beautiful web becomes alive using HTML5 and advancements in IE 9. Download it now for free.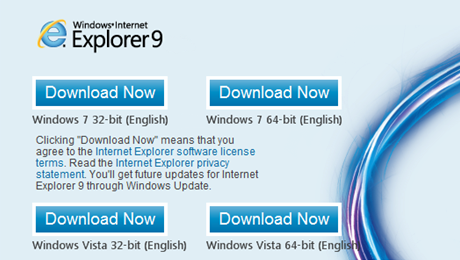 If you need help finding out what version of Windows you're running, see
Is my PC running the 32-bit or 64-bit version of Windows?
Need Internet Explorer 9 in other languages?
Search
From Sandbox
// Downloads
// Offers